….but I'm here right now for it all.
On Saturday night, Kayla and I opened our space for the very first time.
We hosted the Class of '86 reunion.
I was in awe the entire evening of everything that was happening. But one thing has stood out to me constantly since that night. This neon (white not pink!) sign we have hanging up.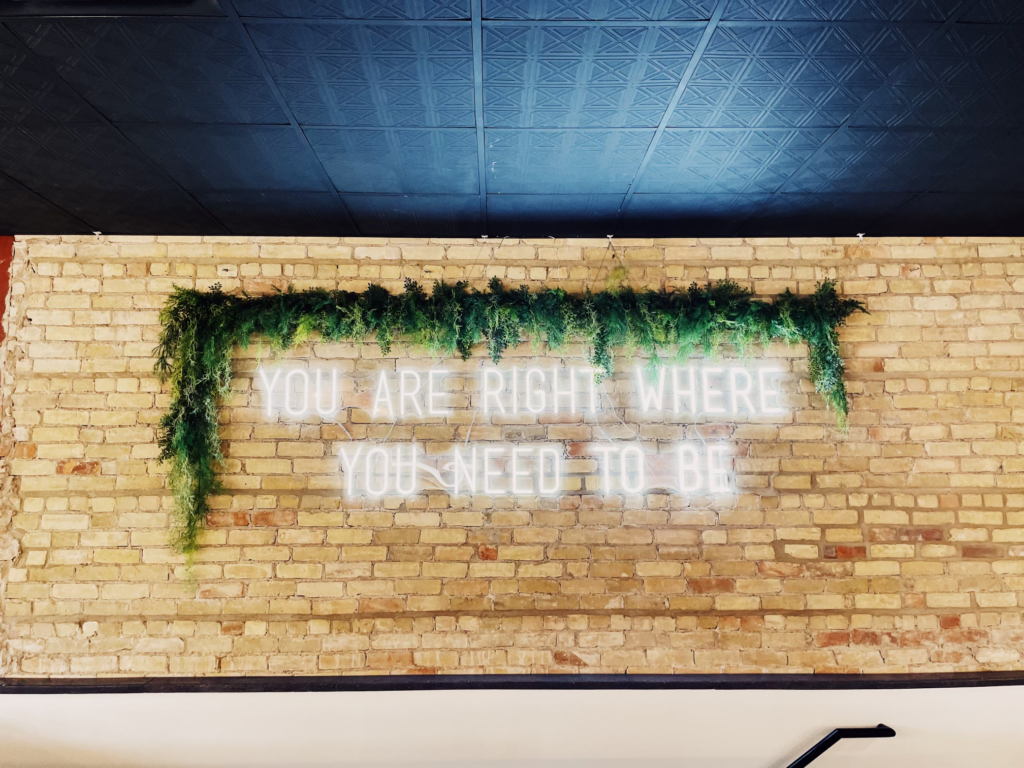 But I'm Here Right Now
I'm here right now, right where I need to be.
And as I watched the class of '86 stand in front of the sign, I thought of the joy in having those 8 words surrounding us.
Where I'm at right now physically is Northern Minnesota, where there is a sense of peace and calm my soul needs.
I'm here right now, thinking deeply about embracing and celebrating the idea that right now (whenever that is) I am exactly where I should be. And though I can change circumstances (most of them), changing them might not be in my best interest.
Supposed to Be
Every single day we are bombarded with thoughts and messages around the way it's all "supposed to be."
Everyone has an opinion about the way things should be, how we should be, and what is the "normal" and "right" idea.
But I'm learning, slowly but surely, that none of that matters. Not even a little. And actually, not at all.
I'd be remiss if I didn't tell you that Isaiah has been an integral part is proving this to me.
You've Come a Long Way Baby
Today Isaiah graduated from preschool.
BIG DEAL.
Yes, even though we make the preschool graduation a huge deal, most know it's "just preschool."
But it's far from just preschool for Isaiah.
Isaiah turned 6 in May, and we are now just about to enter Kindergarten. And yet, I know deep down that he is right where he needs to be. In fact, I'm so confident of it that Ryan and I went to the battlefield the past several months to ensure he'd be here today.
His first day of Kindergarten post will be another one of these "holy s#$%, all the feels" posts.
But look at this boy. Oh man…..his smile, by his favorite vehicle in the whole world, on his last day of preschool. Even though his certificate of graduation is upside down, the little dude is totally right where he needs to be.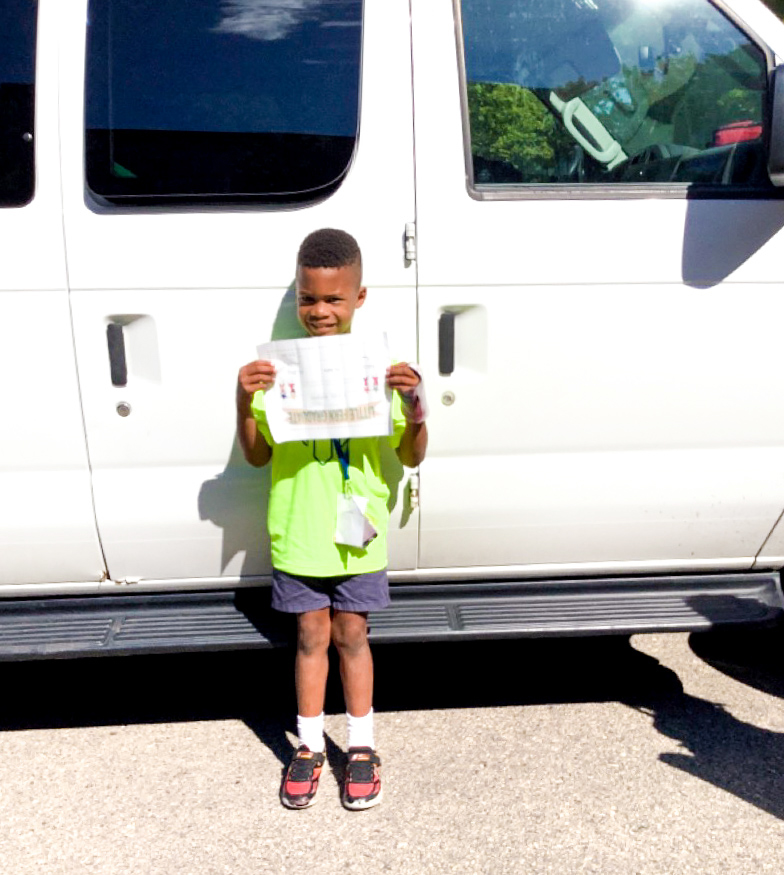 Wherever You Are
A year ago today, I was confident that we would purchase a different property in town. I was making plans for it, all the way through Christmas practically.
During those months, I spent my time being there – getting a feel for what could be if the property was purchased and my vision came alive.
In the end, though, it wasn't actually where I was supposed to be.
100 North State was meant for me. I know this because Thyme on Main (at 100 North State St.) happened almost overnight (quite literally).
You'll find the above sign, "You are right where you need to be" in the Thyme on Main building.
I'm dying to share the story of how Thyme on Main came to be, but I'm saving it for another day in the near future.
Here's what I know today for sure.
No matter what's going on in your life, and wherever you are in this moment, be there.
There is always something different, better, worse, or alternative to what is.
But nothing hypothetical is your here and now reality.
Stick with the here and now.
It's right where you need to be.
Xox,
SKH