Today is World Cancer Day. I never thought the day would mean so much to me.
But God is constantly showing up when I least expect it.
I was asked last Friday to fly to Los Angeles on Sunday (yes, two days later) to do a fairly big presentation today (Tuesday, February 4 – yes, 4 days later).
In order to make the fast decision, I thought on it for three full hours. Ha. Anyways, something kept telling me to say YES. These were the three thoughts that kept coming back:
Presentation topic: my story, gut health, and the Gutsy community I've cherished for many years now.
The ah-ha moment that wow – I chose to YES on being all-in, full-time with A Gutsy Girl and I get to spread this huge message daily with it finally.
And (mostly), my editorial calendar told me that February 4 was World Cancer Day.
The perfect storm of my life, circumstances, passions, and heartache could be shared with executives from around the world.
But first I had to say YES to the invitation.
So I did.
The opening is key when giving a presentation. So I delivered my opening in a similar manner to this.
Gut Health Presentation on World Cancer Day
Some niceties to start.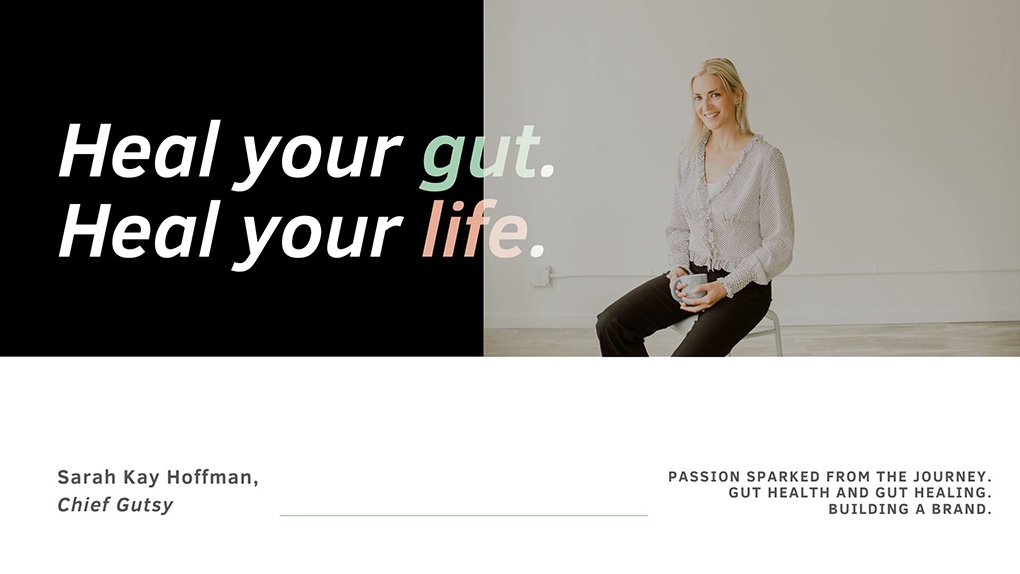 "It's funny. Did you know that yesterday was #NationalPoopDay? Yeah, there is an entire "holiday" focused around the funnies and gut health. There are also entire companies dedicated to the poo: Poupourri, and Squatty Potty (which was made popular by Shark Tank).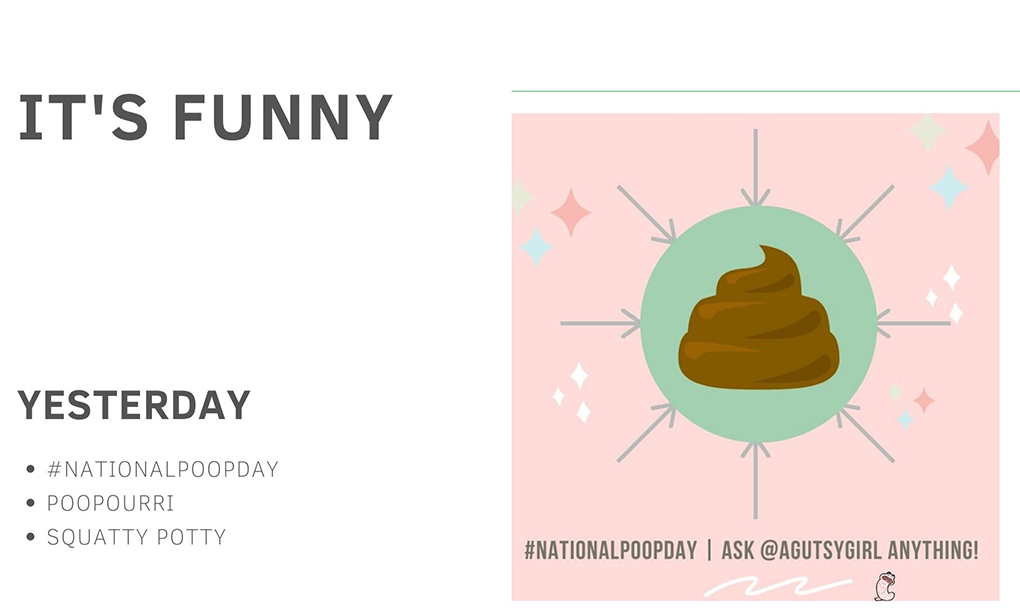 It's also not funny. Oh, there I am…..about my Freshman year of college when it all began. I was already a bloated hot mess. (That's Dad's old lunchbox in the back, btw. I didn't mention that in the presentation. Saved that one just for you.)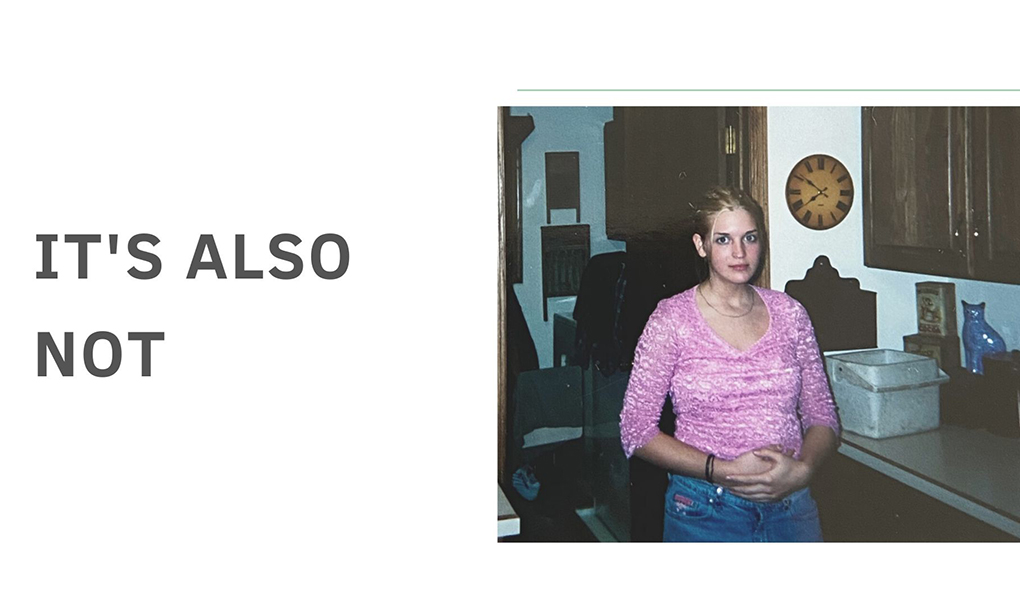 Because it's real. The physical manifestations run much further than the actual gut itself. This is a picture of my face, just before I was diagnosed with SIBO in 2014. Perioral Dermatitis at its finest.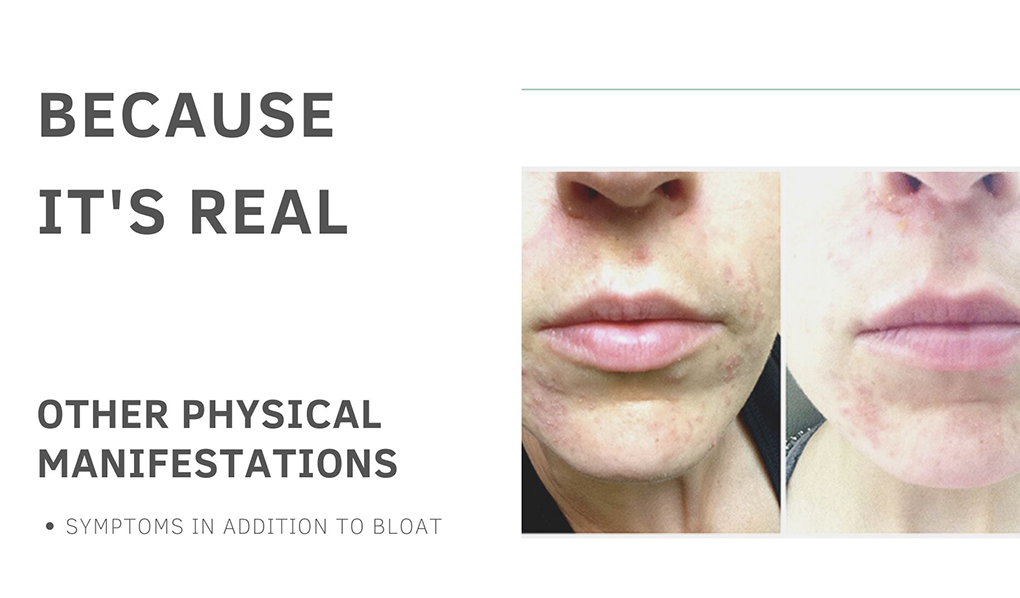 And it's also painful. No, I'm not just talking about severe stomach distention, cramping, and gas. It's also emotionally painful.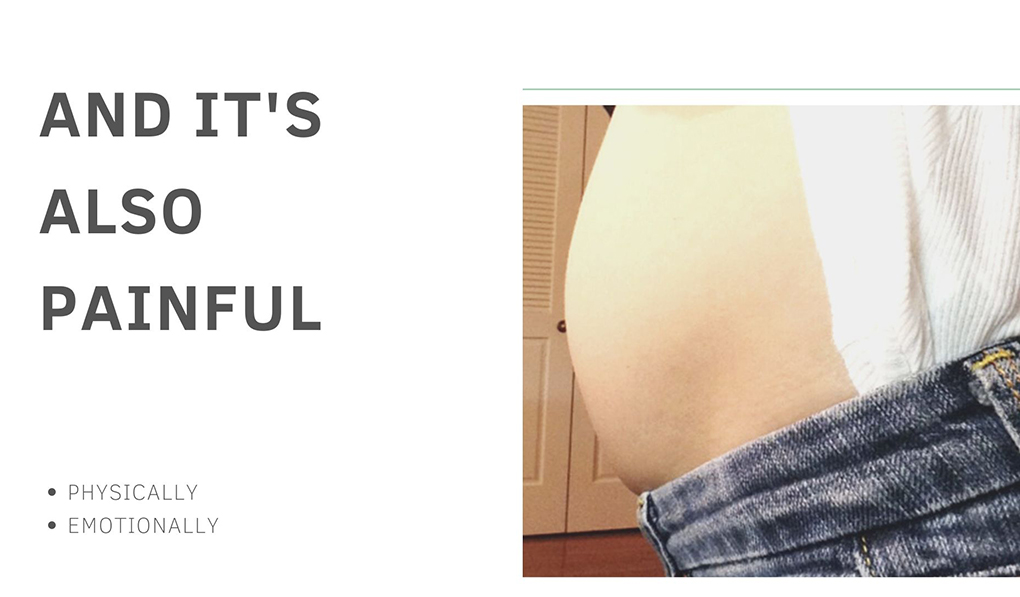 Incredibly painful.
While yesterday was #NationalPoopDay with all the ha, ha jokes, today is World Cancer Day.
This is my dad and I on my wedding day. And then, Dad and I at Christmas, 2018.
I loved that man. And he died this past August from Colon Cancer.
The point of my presentation today and in telling my story is not to create sadness. But it is to create awareness.
The implications of IBS and/or IBD and even Cancers which affect the gut are both physically and emotionally painful.
My goal is to create worldwide inspiration through storytelling, education, and to provide massive resources."
And there you have it. The intro to a 45-minute-ish presentation I gave today, on a day I never thought could or would be so much a part of the story.
Today on World Cancer Day
Today on World Cancer Day, I just want to tell it and share it as it really is. I mean, I guess this could go under the "Wellness" category, if I wanted to talk more about Colon Cancer.
But I don't. That's not my intention here. I did, however talk all about it from an educational standpoint on A Gutsy Girl today HERE.
Instead, this post is filing underneath 'Milk and Honey,' the straight talk.
And here's why.
For years I harped on my dad. When I would come home from California, I'd tell him to stop eating junk, eat an egg or vegetable, stop smoking, see a doctor, and on and on and on.
Literally. You name it, I harped on him for it. To my defense, it was truly an act out of love.
He brushed it all off. Up until the day he died he never changed. In fact, it's one of the things I loved most about my dad.
And yet it frustrated me. Why take all the Pepto, laxatives, and other gut masks if you weren't going to change anything? I mean, to me, it only made sense.
But not to him.
The lesson I learned from it all is that people don't change because of your desire.
People only change due to their own desires. And the harping, criticizing, shaming, blaming, fearing, etc. will do nothing except maybe drive you further from them and the intended action you wish for them to take.
Look, the reality is that I am so passionate about gut health because of things like gut healing and then Colon Cancer. We must be more proactive vs. reactive, and I'll never stop preaching it.
But if there is one thing I could go back in time and do, as it relates to gut health and my dad it would be that I didn't waste the time harping. I embraced this fully during the last several months of his life. And for that I am grateful.
Today as I was presenting, I felt my dad's presence – it was strong. I nailed every last thing I intended to do, give, and provide for the people who filled that room. Though Dad is gone, I like to think that days like today are not by chance or coincidence.
He and God gave a little wink.
Because even if only one person was impacted by the things I said and shared, it was all worth it.
Xox,
SKH