I never knew a year ago from today that those four words, beginning of the end, might haunt me the rest of my life.
The sum of our days on Earth seem wrapped up into one, big box. Whether they are good or bad, the accumulation of them is fairly unwavering.
And yet, there are those few and far between days that stand out and form a permanent stamp by way of sun or cloud in the heart and mind.
Today, July 9th, will always be one of those permanent stamped clouds in my world.
Writing and Recalling
I'm currently trying to spend more time offline writing for the book I desire to release one day, A Thyme for Milk and Honey.
What this means is that I'm spending a lot of time with just pen, paper, and thoughts.
A couple weeks ago I started on this story. The story of what happened on July 9th in 2019. Truth be told, I'm still not finished with that day; a day that is still heavy, allowing me to muster the courage to write and remember only bits and pieces at a time.
But there are four words I remember clear as day.
Beginning of the End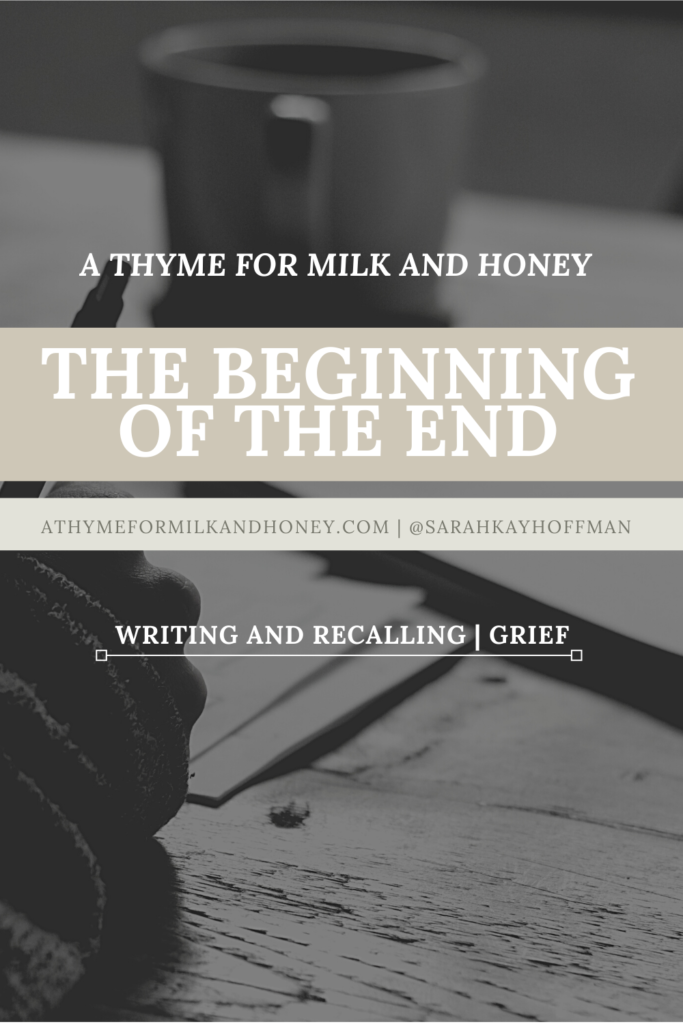 Mom, Dad, and I were the only three people in the room with the doctor that day.
It was a rough morning even getting to the VA hospital, which is part of the drain I've been sitting with, writing and recalling, these past couple weeks.
Anyways, Dad's bloodwork had come back. By that point, Dad had tried everything; there wasn't anything left that could be done if current treatments were not working.
And the news that day was that not only were they not working, but the current situation and future outlook was not in his favor.
I stood there in the corner of this small, hospital room and looked at Dad's face while the doctor skirted around the words, but finally spouted them, "I'm afraid to tell you that I think this is the beginning of the end."
My heart was racing a thousand miles an hour, throat began to clamp, and the desire to break down right then and there was stronger than Dad had been throughout his Cancer journey.
Shattered
When I got home that day, I wrote an entry in the journal I had been keeping.
Among many other things, I wrote,
When you and mom left the room, I asked the doctor, "How long?" He told me, "Maybe a few weeks."
I literally crumbled. No, Dad, don't go. It's not time yet.
Writing now, a year later, and I see that it was time.
The doctor was wrong….Dad would get more than the 3 weeks (about 5).
But the doctor was also right, it was the beginning of the end.
Today will always be a heavy day for me, one that sits outside my otherwise lovely compiled days in a large, beautifully wrapped box.
Xox,
SKH