Create is my one word for 2021.
Each year in December, I choose a word to honor, emphasize, and grow into/with for the upcoming year.
I didn't make up the #MyOneWord challenge. But it's so good.
In the past, I've run with:
2013: Life Unprocessed
2014: Unprocessed
2015: Healing Through Intention
2016: Less
2017: Unafraid
2018: Embrace Change
2019: Intention
2020: Growth
Would you believe I can't find nor do I remember what 2020's is? I think GROWTH, but like everything else in 2020 – oh well. This ship is sinking, right?
Create
Click HERE to save this post for later.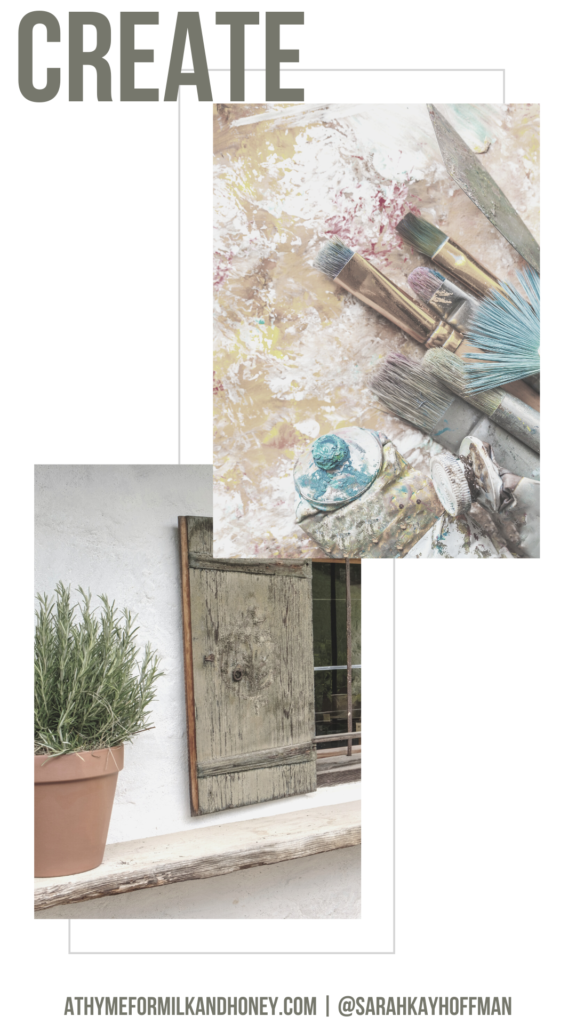 ---
verb
bring (something) into existence.
---
There are many reasons why I have chosen the word CREATE.
Here are 6:
2020 left me exhausted with merely sitting around, browsing the feeds, and reading everyone's last thoughts on politics and the Virus. There is no creating happening when you are solely consuming. Create more, consume less.
The ideas that come to my head are actually probably 100's per day. If I could even get them from head to paper, far more creation will happen.
Creating excites me!
My children are master little creators. They have imaginations that run wild; I'd like to play in that sandbox with them.
Online -> agutsygirl.com. In 2019 – 2020 I built and did the most incredible things online. These were bucket item things that I thought might take a few years to cross off. Now that they have been crossed off, I'm wanting more and what's next.
Online -> athymeformilkandhoney.com. These days, A Thyme for Milk and Honey (and the potential for it) has me lit up. Creating more here is priority.
CREATE: Online -> Offline
Probably the biggest reason I chose CREATE as my one word for 2021 is that I'm looking to translate more online into offline.
Sure, creating content that people can read and peruse at their convenience is (and always has been) my biggest passion. This form of communication is probably how I currently excel.
But I'm wanting to create more offline in order to be offline more.
Some things happening:
A Gutsy Girl podcast. I'm finally launching the A Gutsy Girl podcast in 2021. If you want to be notified of the launch (early January, 2021), you can sign up HERE.
Hired for more hours. I hired more hours to help with day-to-day things, customer service, and emails for my main business so that I can focus more time on creating.
Our home. I found so much joy and comfort in creating with our home during this past year. I want that to unfold even more.
Photos. In my previous life I did 100% food photography. Loved it, but it doesn't fully mesh with my current business, though it might seem like it. However, I've been doing lifestyle photos lately (I'll share some soon!) and I'm loving it and the translation for creating these photos for A Thyme for Milk and Honey, too.
The book(s). There are two physical books I want out in the world within the next 5-7 years. The first is a physical book of my e-book, A Gutsy Girl's Bible. That will hopefully be done in 2021. But more exciting to me than that is my dream book, A Thyme for Milk and Honey. And on that, one final thing…….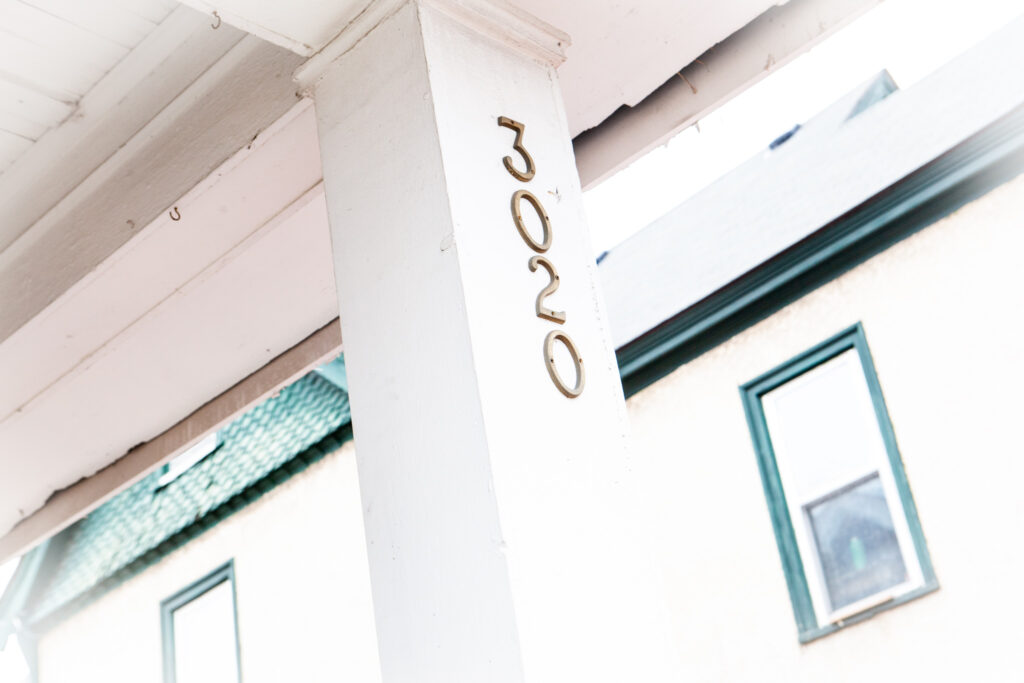 Physical Location to CREATE
I am hoping to create and breathe life into a physical location based on the experience of my decade+-long career, research, and healing journey with A Gutsy Girl, BUT tailored and customized to and for A Thyme for Milk and Honey.
Crystal clear, right?!
Yeah, this one is a little more murky. And as you read this right now, it's totally ambiguous. That is sort of intentional; also sort of not.
I want to CREATE a physical place for A Thyme for Milk and Honey to exist. But clearly, if I do this, it would be where we live, which is in a small town in Southern Minnesota.
So you, lovely you, who are reading this from California, Texas, and New York right now, may or may not see it live. (But, you could?!?!)
And yet, that's part of the vision that I want to create and breathe this life into.
Bringing you here even if you're not really here.
Ahhhhhhh……….so much to create. And so much that lies ahead.
BTW – what do YOU think a physical location looks like? I'd love to hear in the comments below. Maybe we're on the same page already. 🙂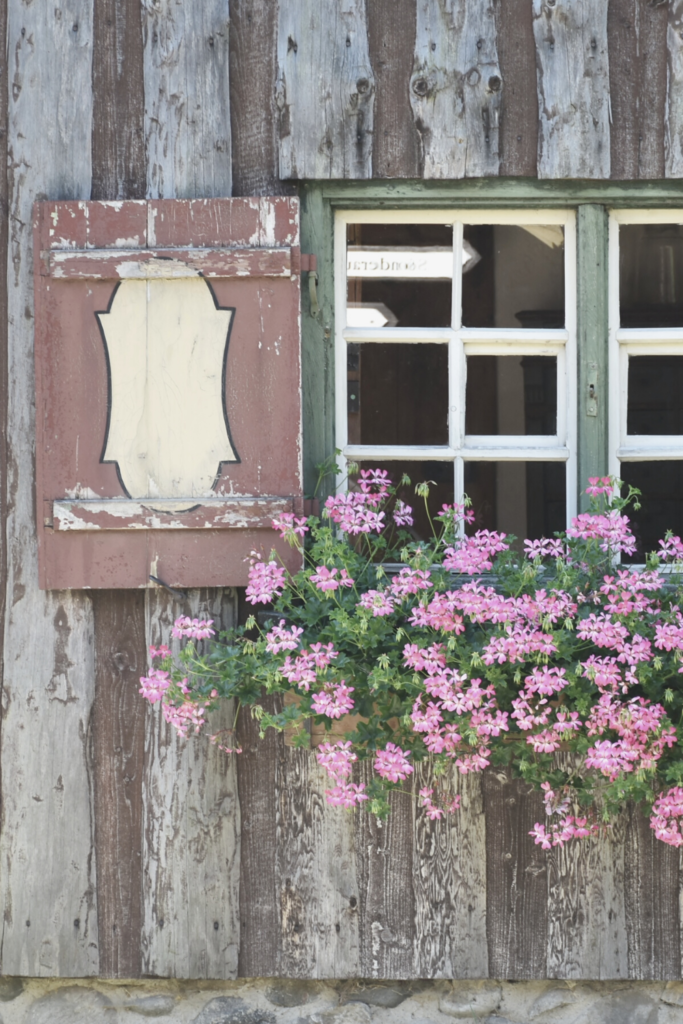 Xox,
SKH