Instead of spending a week in Mexico, I got some lessons and tattoos.
And by "tattoos," I mean another tattoo (to equal tattoos). Calm down, Mom!
Mexico Didn't Happen
Here's the deal, we had a trip planned to Mexico with Ryan's family for about the past year. Yes, the past year.
We were supposed to leave last Saturday, December 18th. Our destination was clear like the water we couldn't wait to jump into: Cabo.
Literally, every last detail was planned out. Not by me, but by Ryan, his brother, and sister.
We had excursions, events, and incredible days planned.
And the kids? Yes, the kids were going too – they were probably most excited. In fact, Samarah has been telling her classmates about it for quite some time and Amiya told her teachers the day prior that she was going to Africa.
So there's that.
Anyways, we spent the night in Minneapolis the night before, Friday night. We had an early-ish flight on Saturday so we thought we'd make it nice and easy for ourselves.
We got to the hotel, watched a movie and relaxed.
Early Saturday morning, we all got up and were out-of-control excited! We would be taking our flight from Minneapolis to Mexico with my sister-in-law and their family so it was a big celebration meeting them at the airport.
They checked in their bags and got boarding tickets first.
And then Ryan got up to do ours.
But………
Nope.
Somehow we totally missed the memo that even though the kids are 5, 6, and 8 that yes, in fact, they too needed passports.
In other words, no one was letting us on that plane and there was nothing we could do at 8am on a Saturday morning.
I'm not going to dwell on any of that, but I had to set the stage so the rest of this post made sense.
So no Mexico, now what?
Florida.
Florida was our answer…..along with lessons and tattoos.
Lessons and Tattoos
I've yet to allow a letdown creep away without figuring out the silver lining and at least one lesson to take from it.
I didn't just extract one lesson, but instead many.
So here you go.
Even the best laid plans can fall apart. To know me is to know I'm Type A to a 'T.' When plans go wonky on me, I have a hard time with it. Therefore, I plan, plan, and then plan some more. I do this so that plans don't fall apart. But Mexico Florida showed me that they can and do fall apart. And even when it all falls apart, it's okay.
Don't complain about "first world problems." I started saying this from the day it happened, "This is not a problem." After the initial shock was over, I was totally fine and honestly didn't complain once. How can you complain when the magical trip to Mexico re-routes to a magical trip to Florida? The only reason we didn't get to go to Mexico is because we forgot to get a piece of paper. Big. Deal. We had each other, our health, sunshine, and the perfect getaway.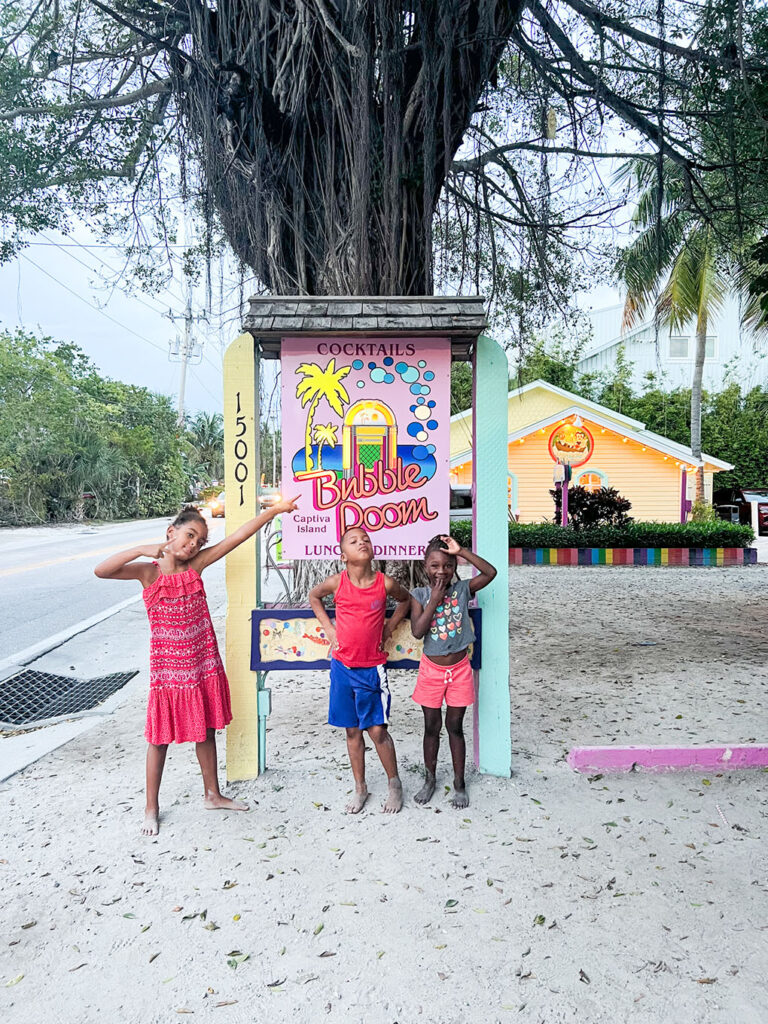 I personally enjoy basic (wearing basic colors and clothes and being basic in general), but I enjoy color in the surroundings. Give me every neutral color in the world and I'm happy and content. But when I travel, seeing color is the most important thing. Where we were at in Florida was filled with bright, vibrant colors and it was something else that added to the magic of it all. Yes, even yellow – my least favorite color.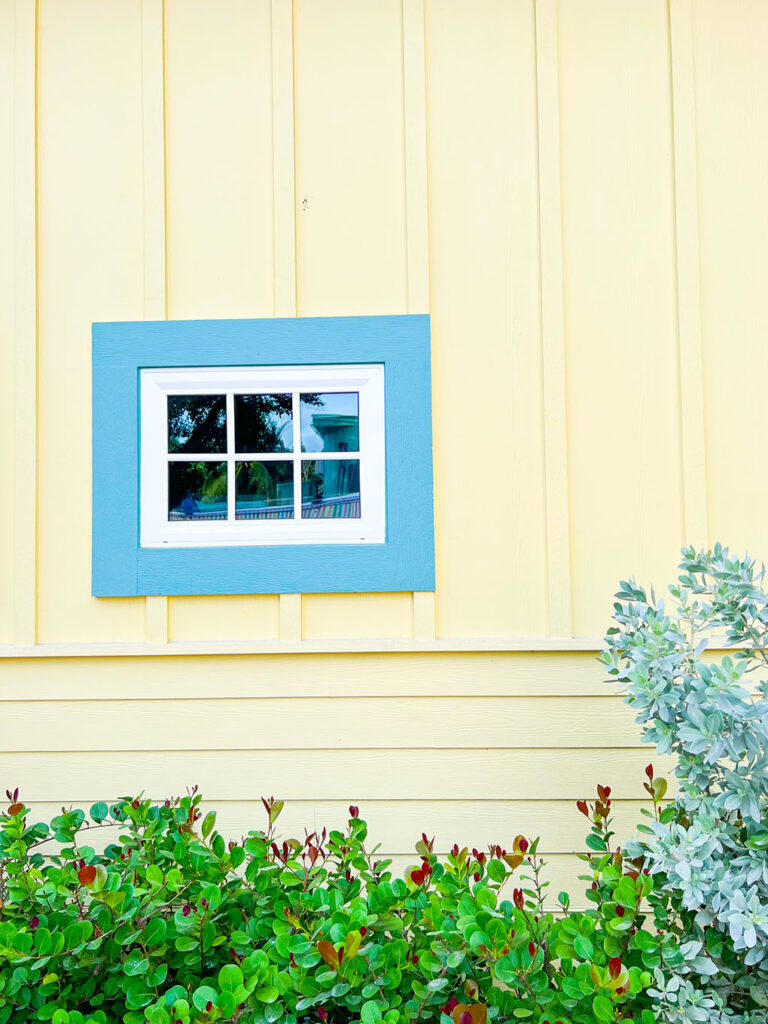 Just walk in a bikini – and do cartwheels while you're at it…. even when you're 38. Who cares?!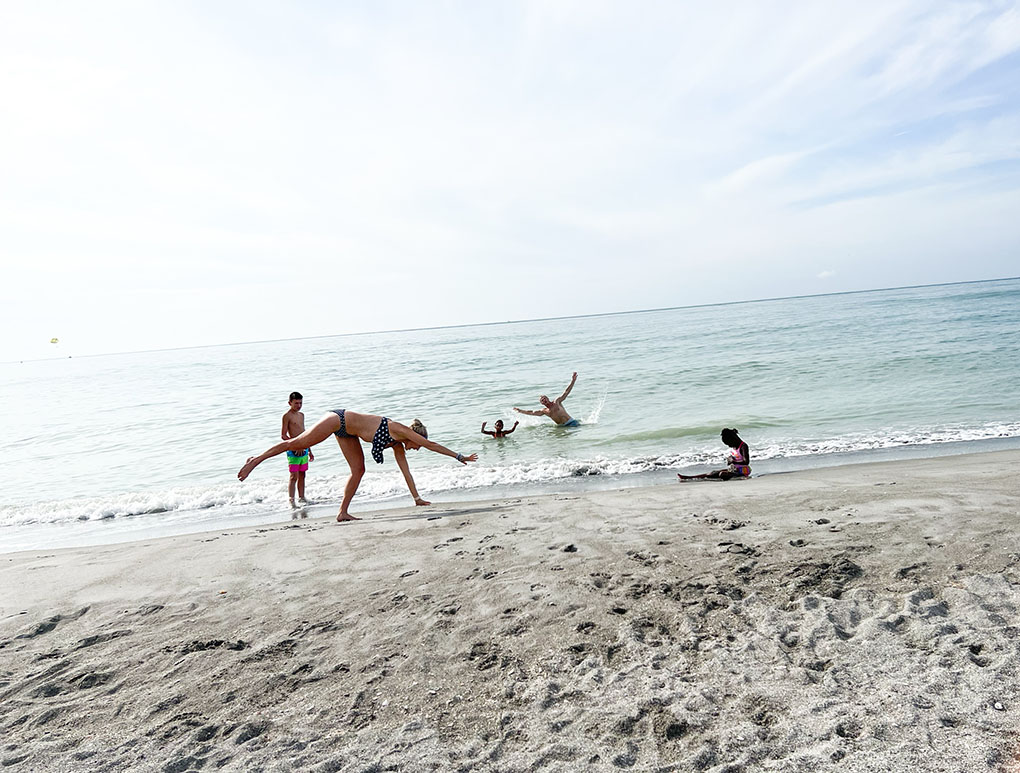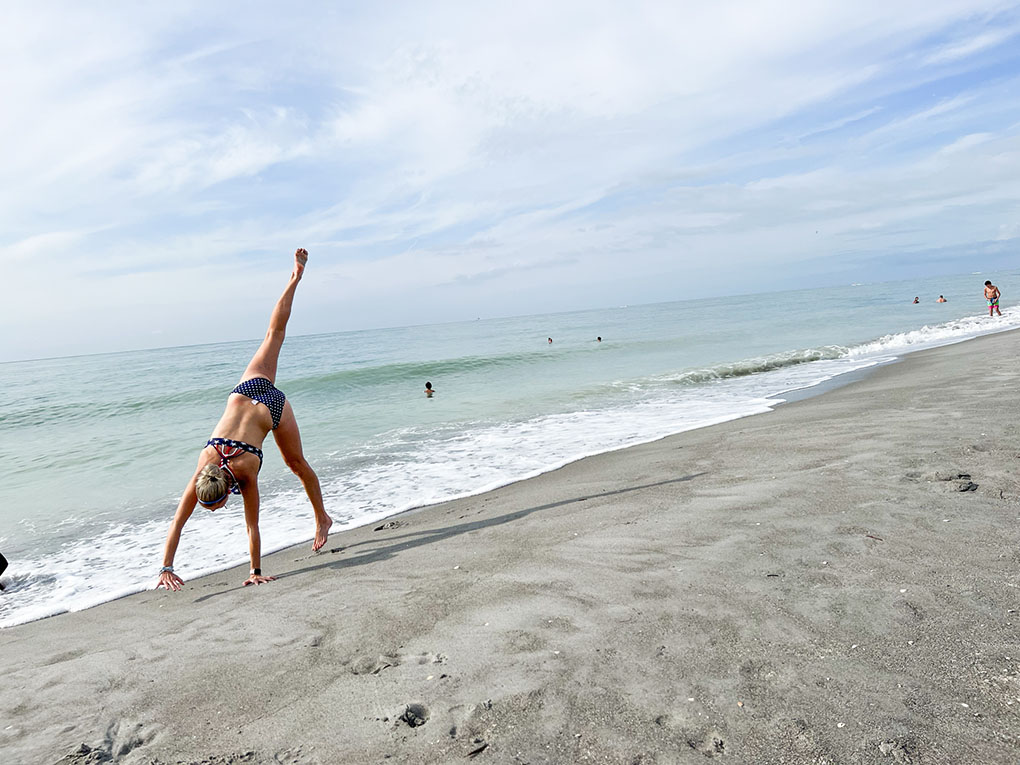 It's true, "Sometimes we don't get what we want; we get what we need." In Mexico, we would have been with Ryan's family, and I adore them beyond what they know. But you know what? I think both Ryan and I needed time alone with just our 3 babies. Had we been in Mexico, we would not have spent the amount of time we did with them, 1-on-1 or all three at a time. Our kids are far from easy, but man do they make us laugh and enjoy the little things in life so much more.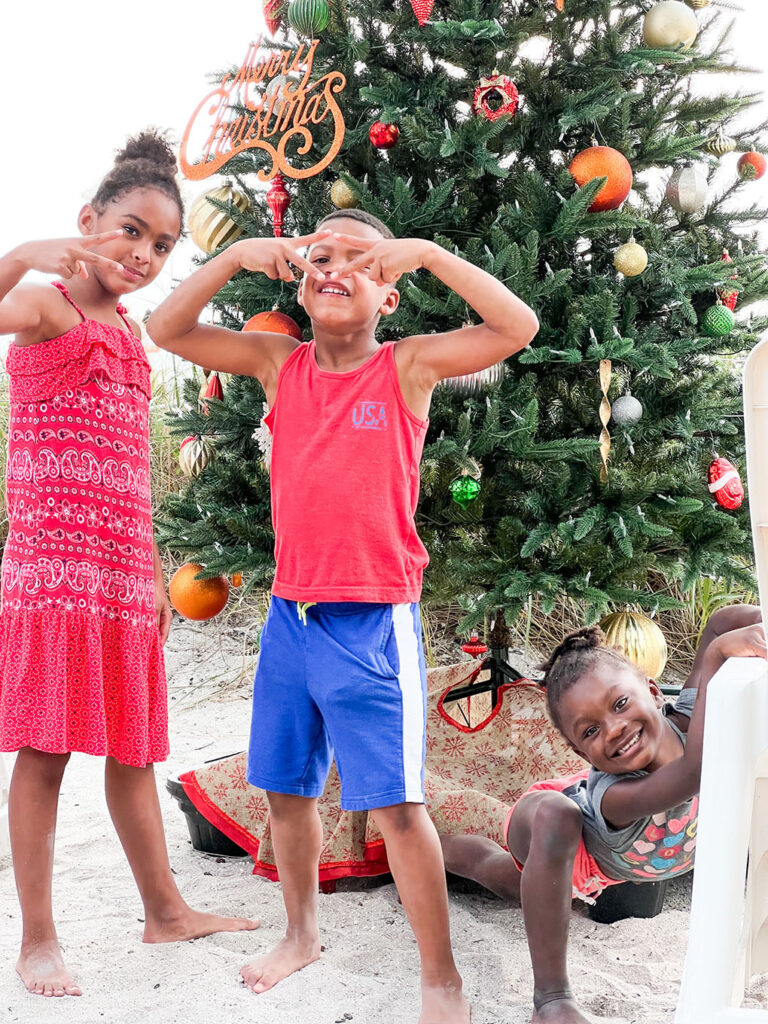 People can be planted in front of you – open your eyes. Since we are on the topic of children…….at the pool one afternoon, I made fast friends with a mother there from Colorado. In passing, she mentioned her son's special needs. He's in 4th grade and (also) made fast friends with our children, sharing his love of airplanes and unicorn floating toys. She and I had so much in common with our children, going to bat for them, and helping them navigate their circumstances. It was so awesome to be there with her and to feel seen.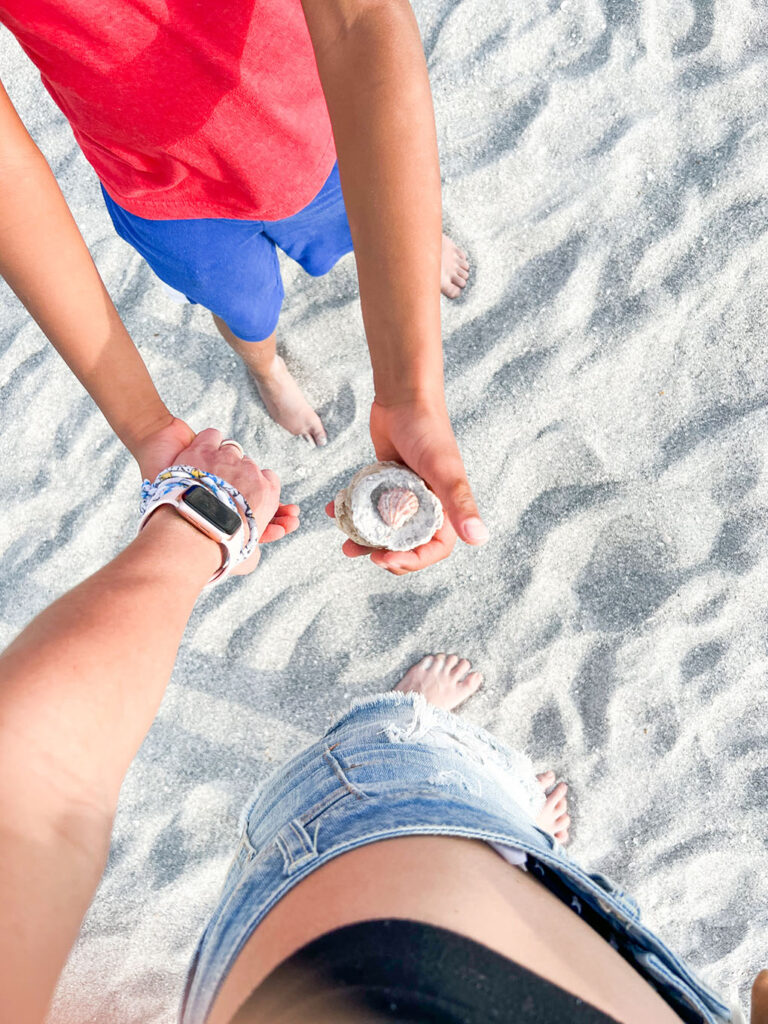 Florida is 1,000 x's better than California. There, I said it. But it's true.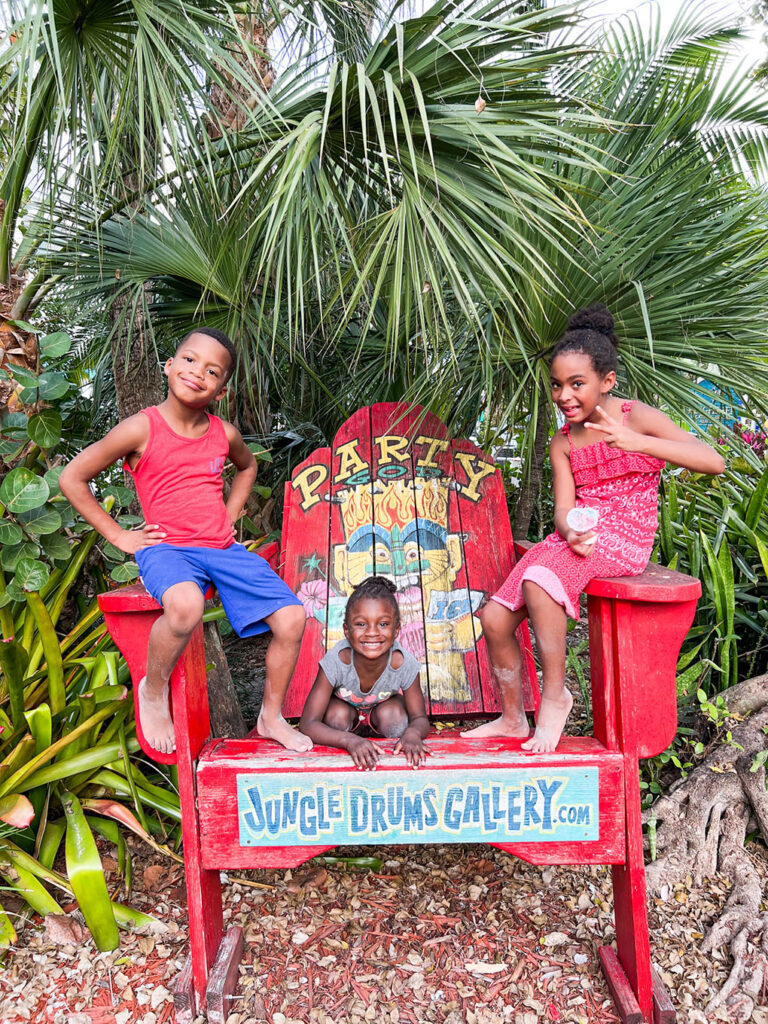 EVERYONE, no matter how young or old, needs a passport to travel by air to another country. You didn't think I'd leave this one out, did you?!
Salt > Sugar. It just is. Had the most incredible salty and savory food while in Florida. The oysters, fresh ahi, and pan-seared salmon were some of my faves.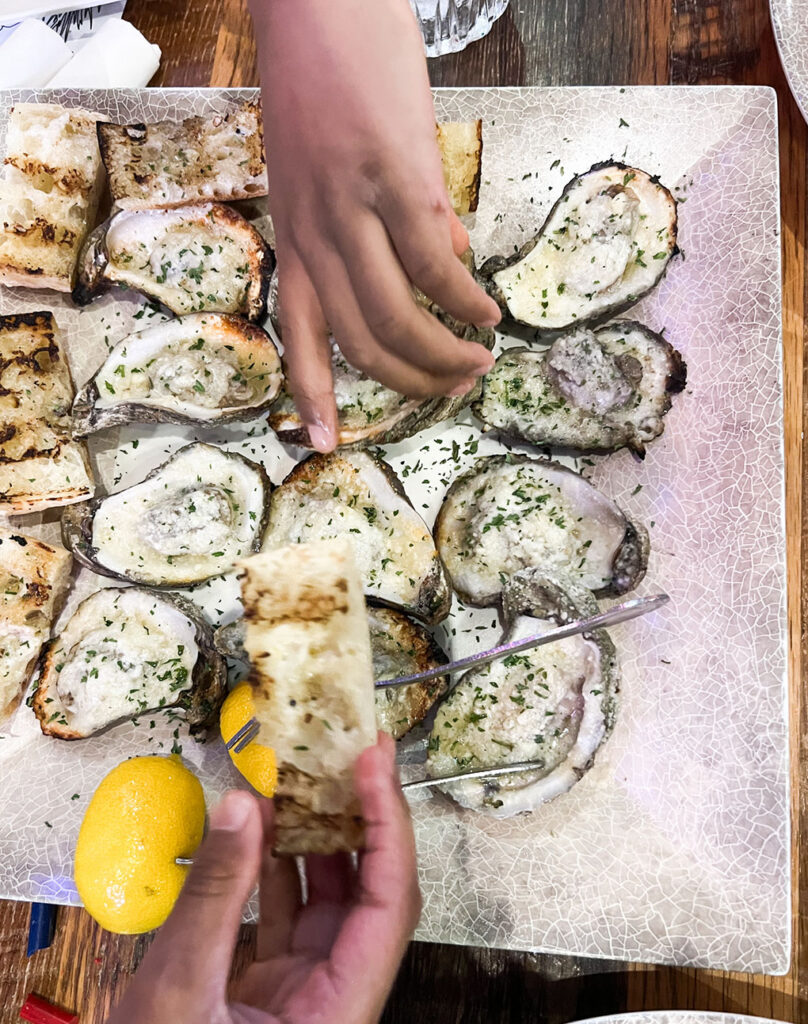 And finally.
The New Tattoo
I've been waiting to add to my existing (III:XI) tattoo. I already knew what I wanted, but I always wait until the right time.
So, logically, why would a random tattoo shop while in Florida not be the right time?!
I sought it out our first day there, and then spent some time going back and forth with the artist.
Samarah wanted to go with me to watch it, and I was all about that!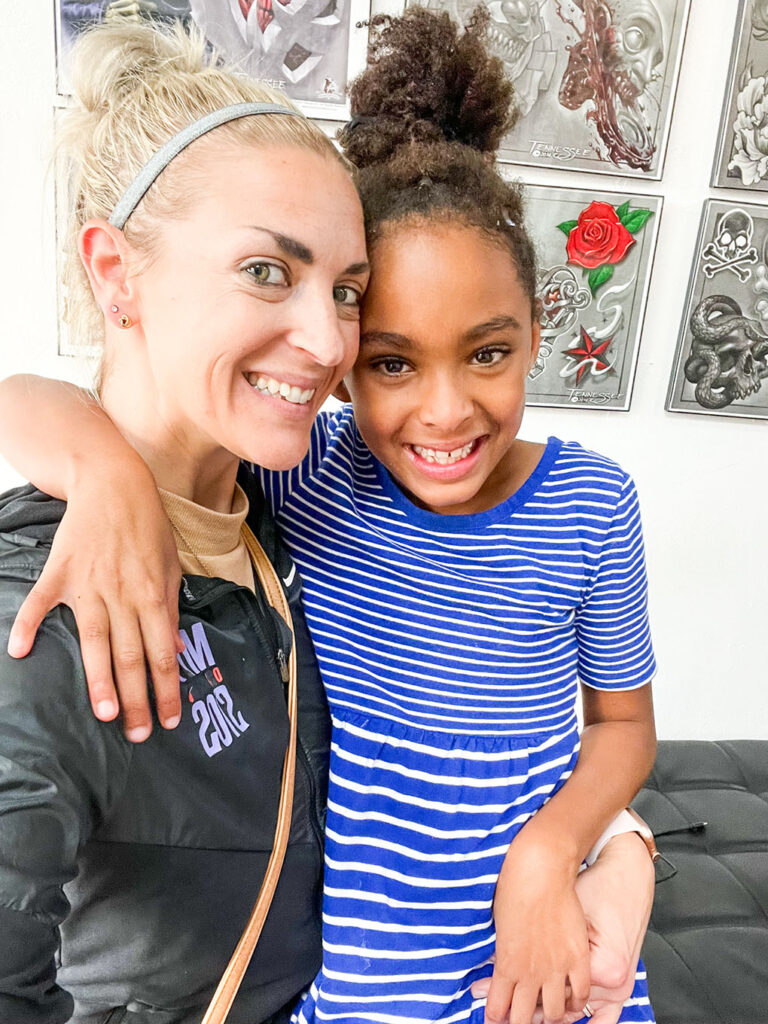 It only took about an hour, and the guy who did it was freaking awesome! We chatted all things Florida, traveling, tattoos, country music, and the pandemic.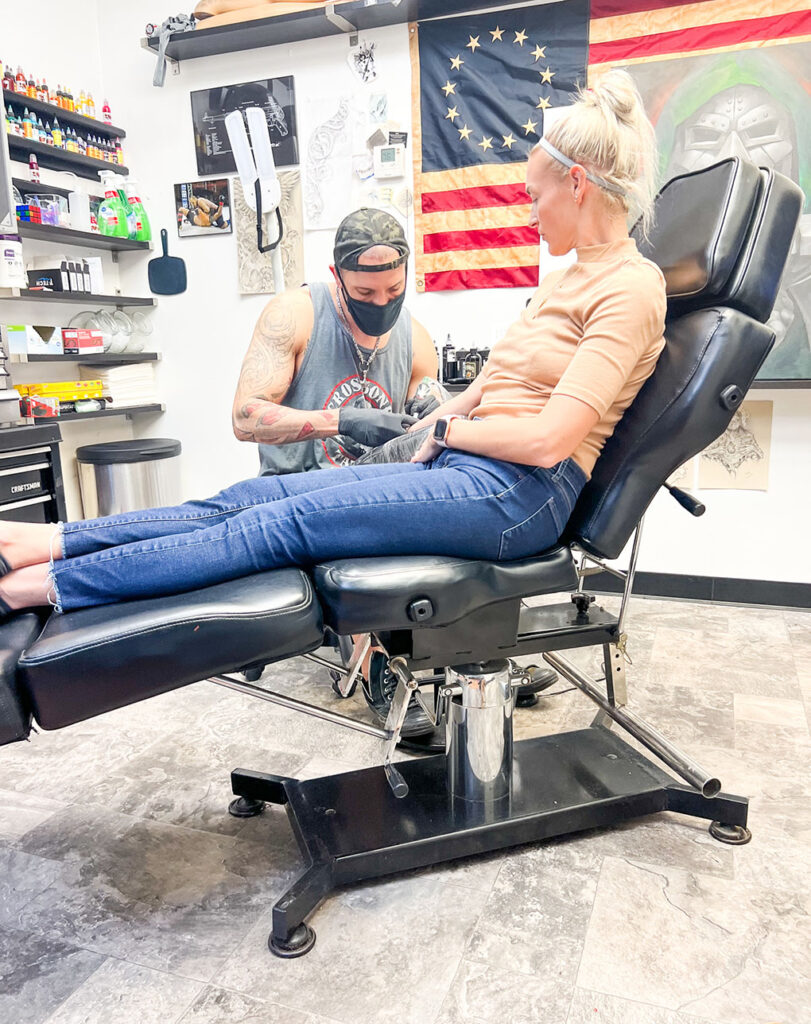 Anyways, I love, love, love the end result.
This is a picture of it freshly done, which is why it's a little red and irritated.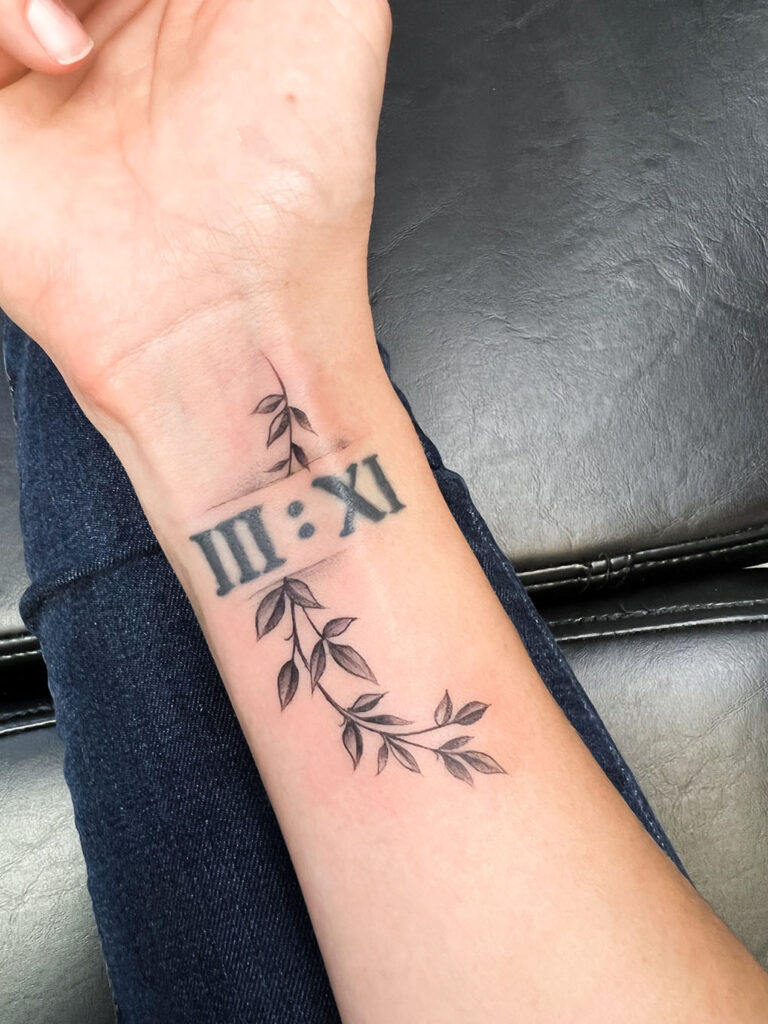 Thyme has about a million meanings for me, but the overarching ones include:
Ecclesiastes III:XI = everything is beautiful in its time.
Thyme represents so much of my gut healing journey, too. You can see the thyme health benefits HERE.
When we bought 100 State St. North, Makayla and I named the umbrella business, Thyme on Main.
The color of thyme is simple, calming, and clear.
And obviously, this website is called, "A Thyme for Milk and Honey." You can read more about why HERE.
And that's it. So many lessons, a new tattoo, and allllllllllll the thoughts heading into the end of 2021 and beginning of 2022.
More on that soon…..and hopefully more pictures, too, since I took approximately 376.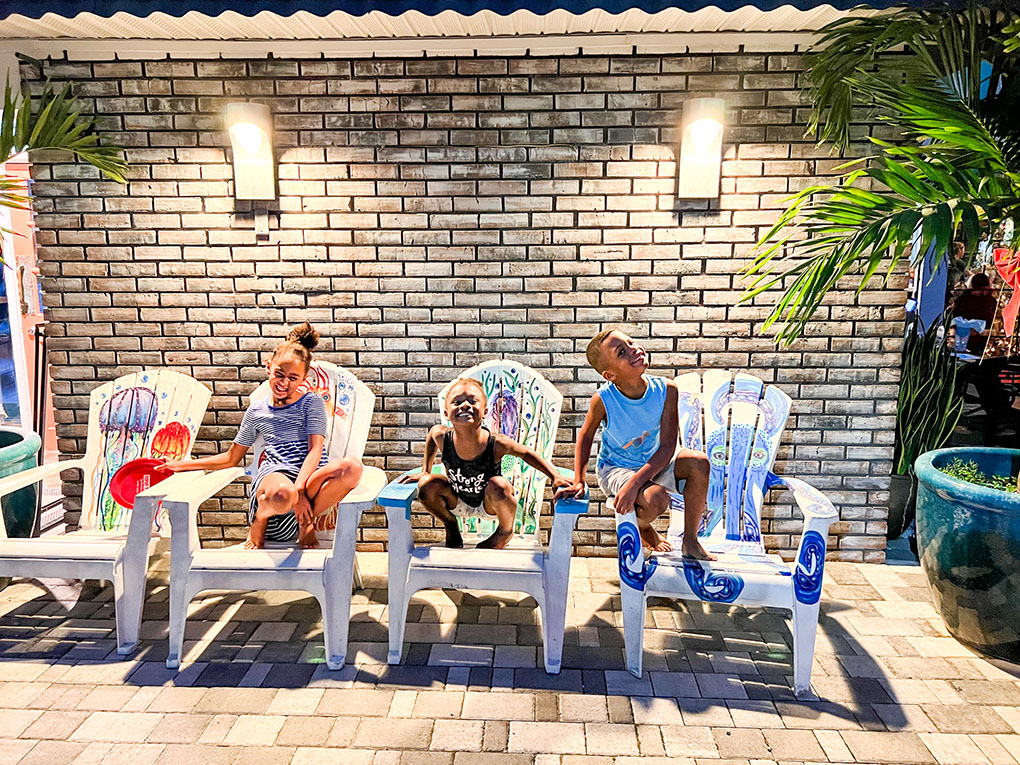 Xox,
SKH