Come explore the dining room renovation.
Here's the deal. The bulk of the dining room renovation was done over a year ago.
In fact, there are many things we have done to the house that I have yet to share.
But I'm excited to start here because this room looks so different than when we moved in.
Dining
I was never very excited about a formal dining room. Who would use it and when would be the right time to use it?
I didn't grow up with a dining room and to be perfectly honest, my thought was,
Who needs a formal dining room anyways? Just use the kitchen table.
But then we bought this house, our forever house, and the dining room just so happened to be in one of the best spots in the house.
Through the dining room windows you can see the lake, and it's cozy; placed right between the kitchen and main (formal) living room.
Dining Room Renovation
Click HERE to save this post for later.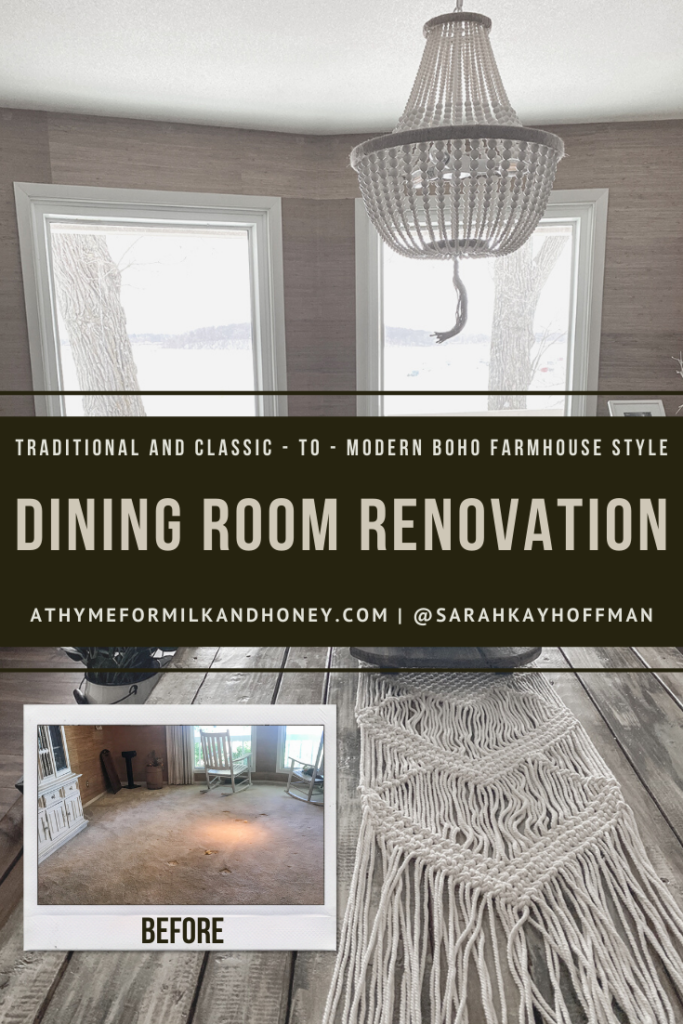 But even still, while I loved the dining room's position in the house, I wanted it to have the modern boho farmhouse style charm that we love.
So we did things to the room to completely revamp it.
First, let's look at the room before we did anything to it.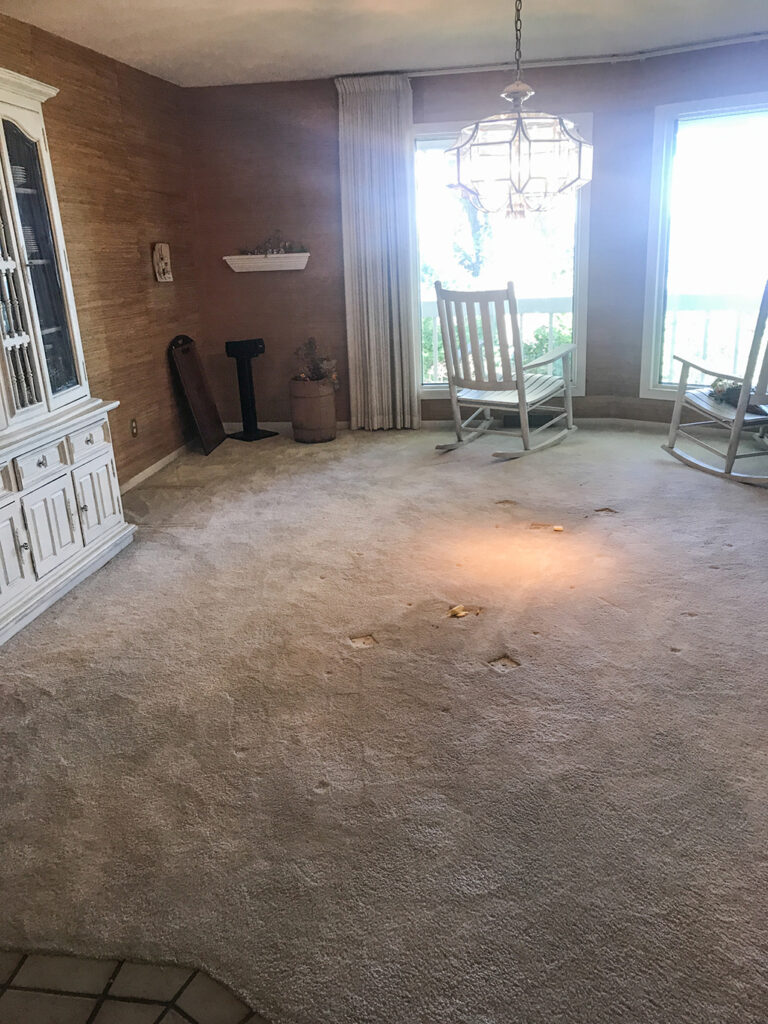 And here are all the changes we made to the dining room:
The carpet was removed and we put hardwood floors in.
The windows were replaced, but you can't tell that. In other words, that was something that needed to be done and cost a lot, but made no aesthetic changes 🙂
My farmhouse hutch came in.
We removed the light fixture, replacing it with THIS boho style one.
The formal dining room table with formal chairs was replaced with this farmhouse style one. Note: While I'm obsessed with this table and will never get rid of it, we are planning to get a different farmhouse dining room table for this room.
The curtains were removed altogether.
My dining room table is always decorated for the farmhouse look.
We originally put up a modern piece of artwork that Ryan and I lived in the first house we bought in California. But it really didn't match the vibe. So I removed it and put up a farmhouse style clock instead.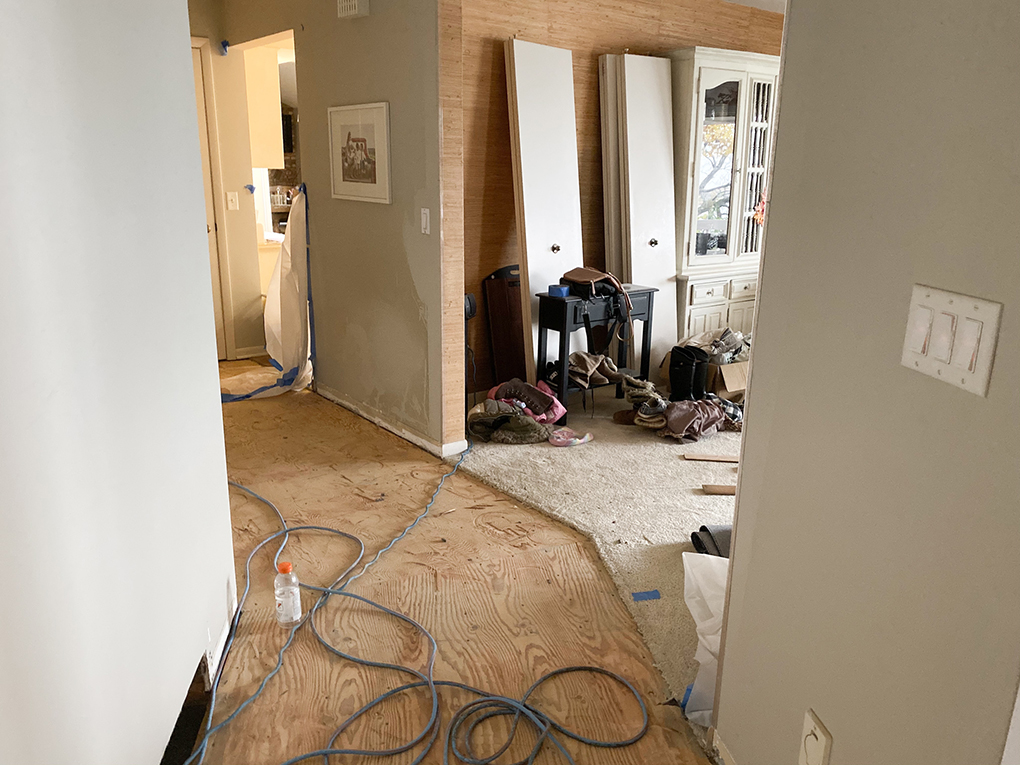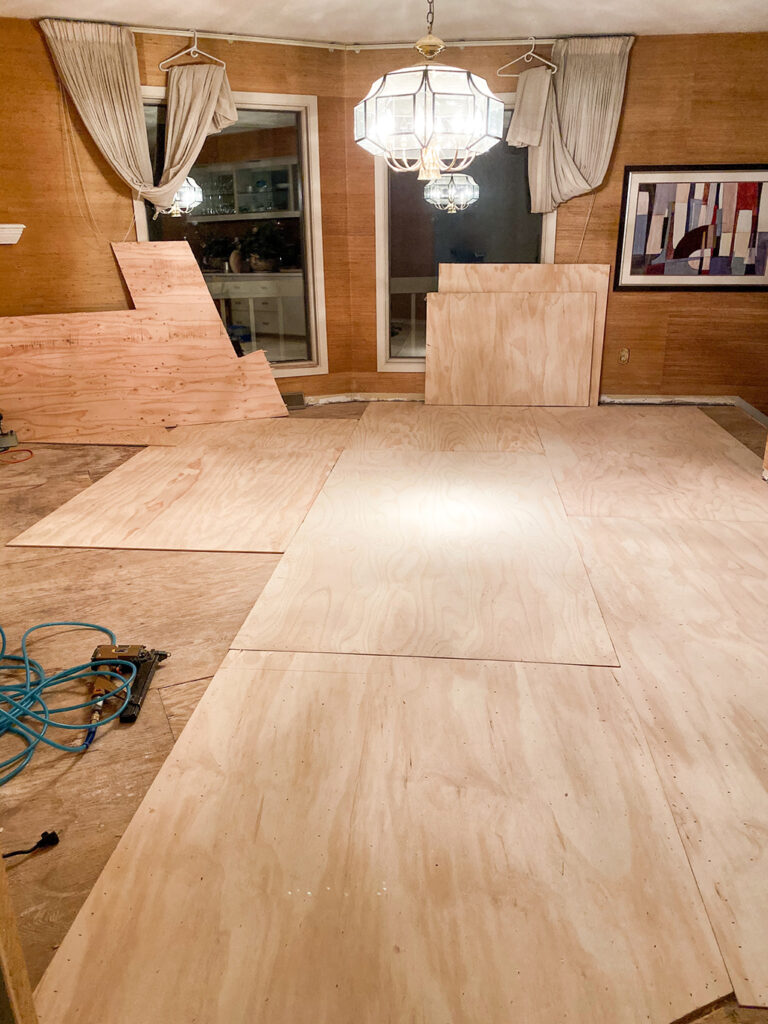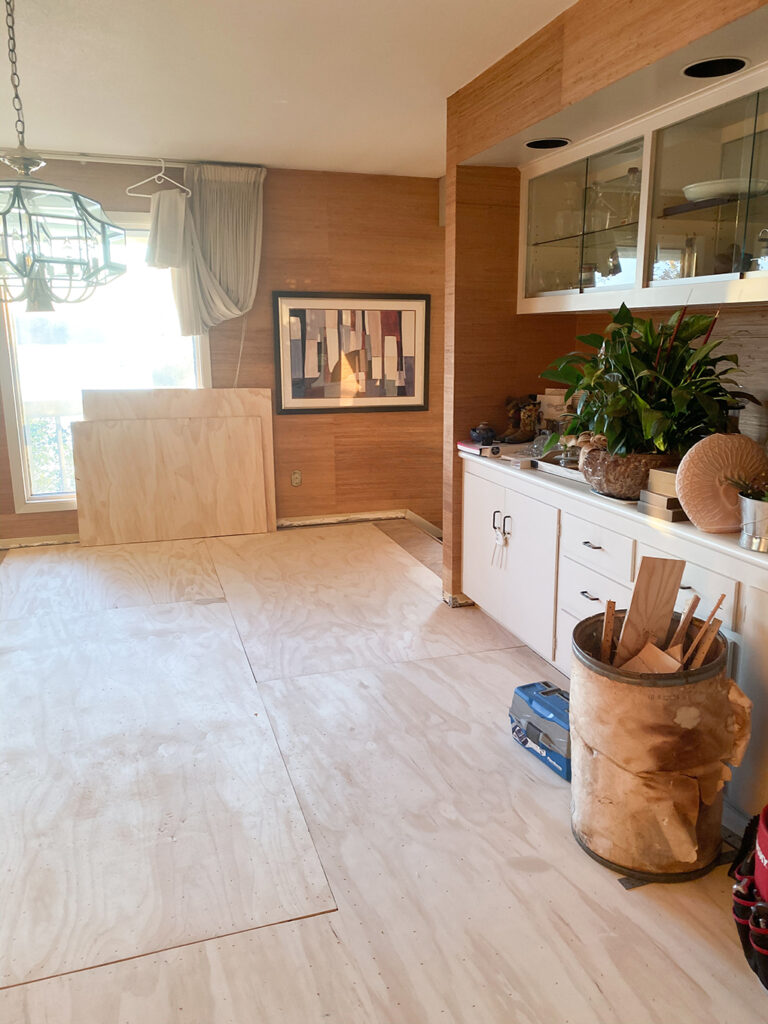 And the hardwood floors are in! We wanted something fairly dark, with a hint of "rustic" look to it.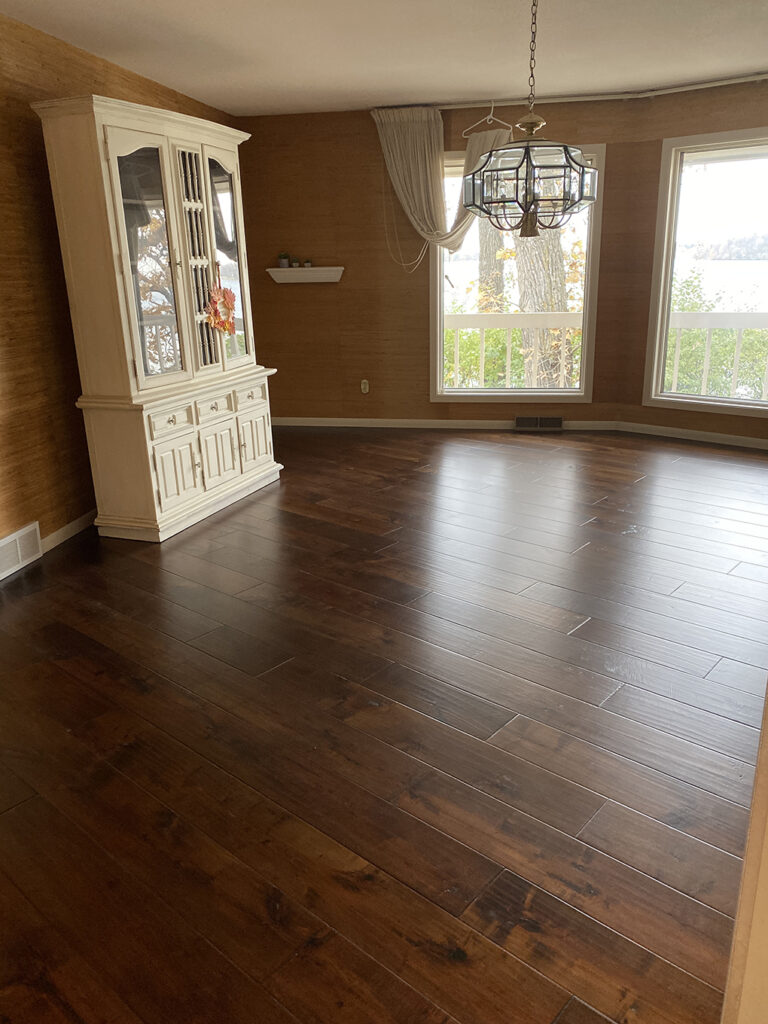 But the light fixture remained, so I needed to find something that fit the style to replace it.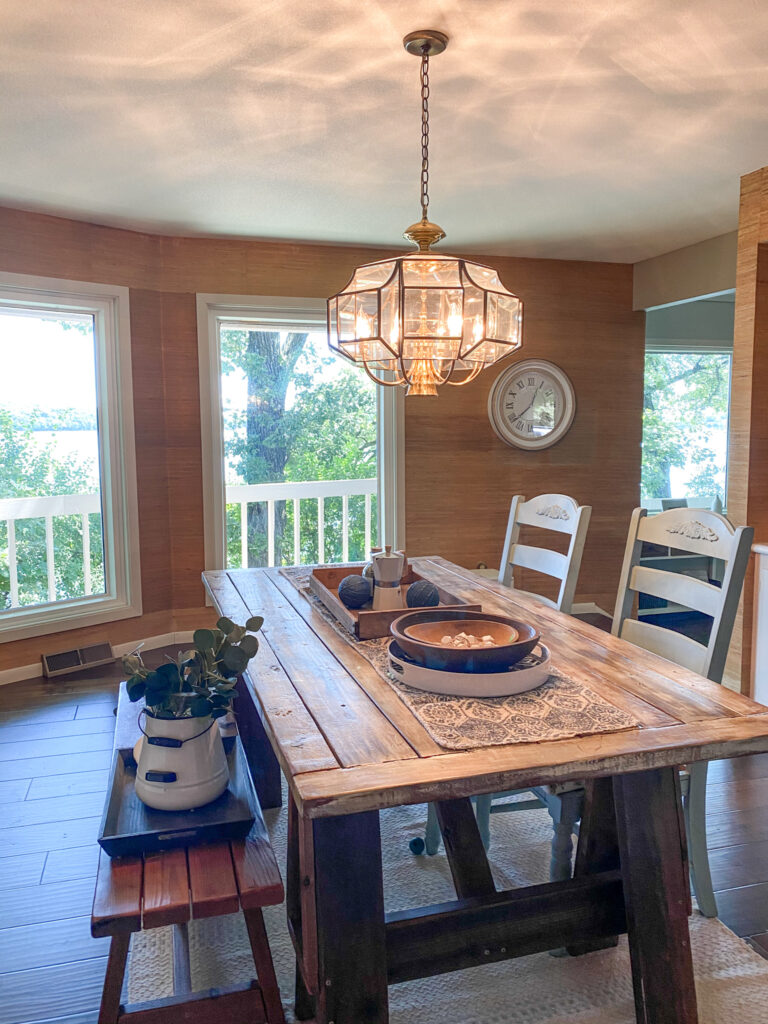 And then I did.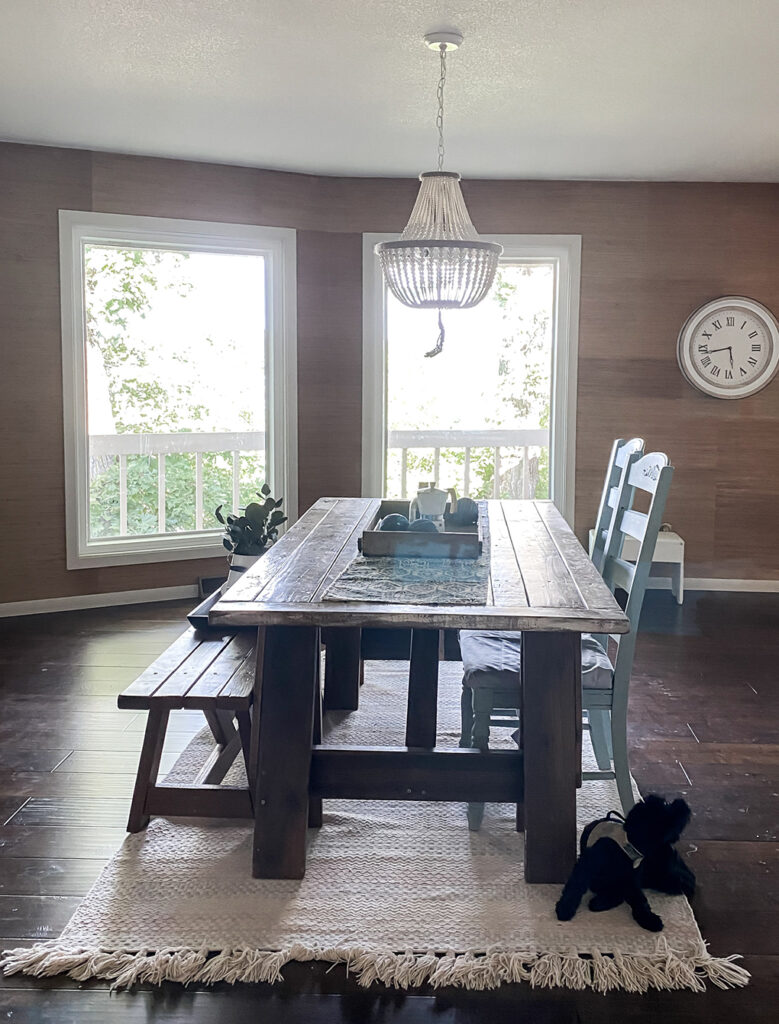 Super obsessed with the light, our new "chandelier" made for a boho style farmhouse.
My brother to the rescue on this one. He knew exactly how to put it up, the electrical stuffs – all of it.
Today, nothing major has changed, but I'm continuously and forever on the lookout for more elements which combine modern boho and farmhouse.
Like my new table runner. Oh yes, an Amazon table runner find for this gem.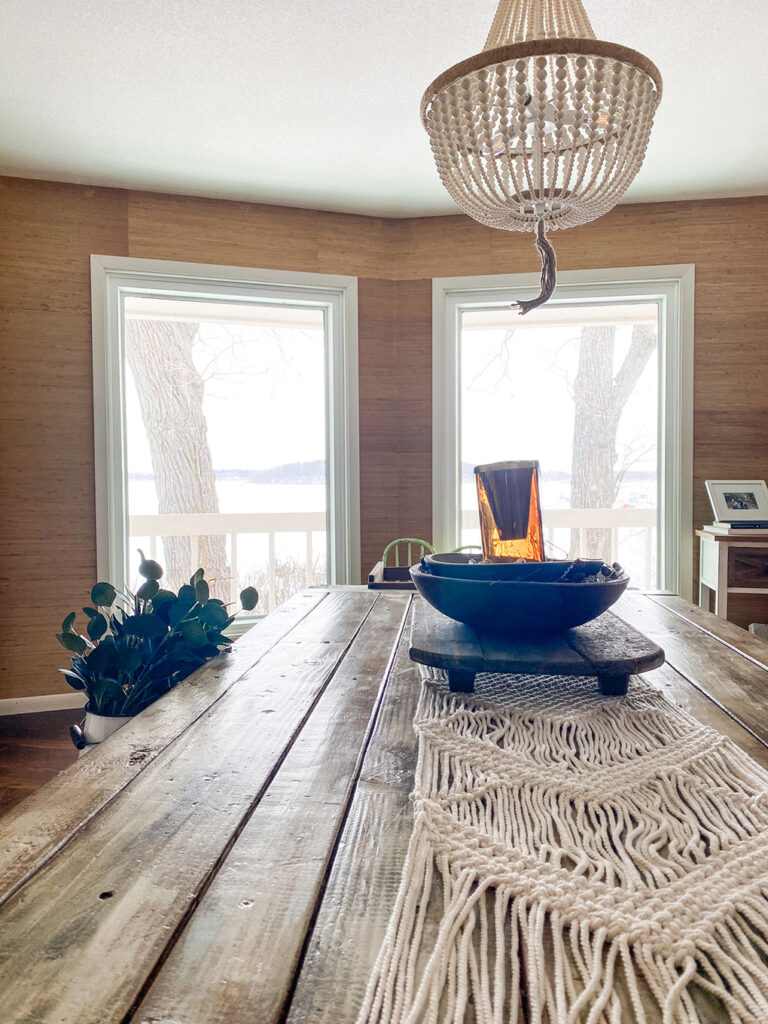 Can hardly wait to share more with you…..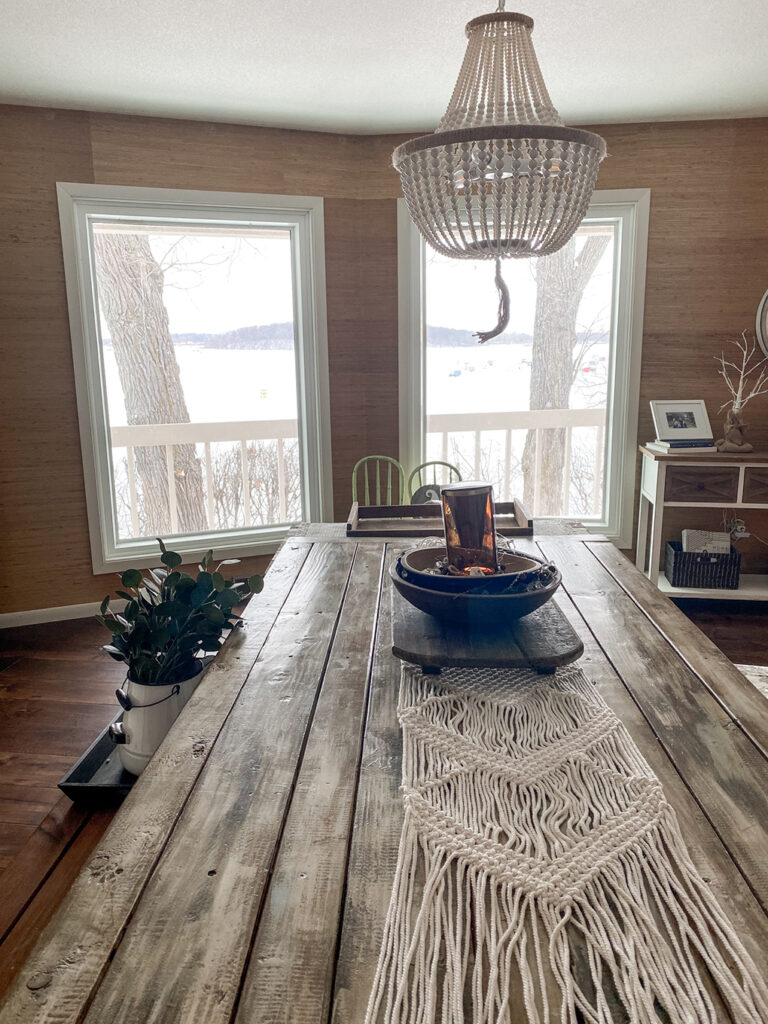 Xox,
SKH